MidTown Car Wash is open year round. Our experienced personnel are able to wash any vehicle, including cars, trucks, 4×4′s, vans and convertibles.
Upon arrival at Mid-Town Car Wash your vehicle will be manually pre-sprayed to remove dirt, grime and salt, including door jams, wheel wells and tires.
Your seats and floors are vacuumed including floor mats and ashtrays. Your windows will be cleaned and interiors dusted before proceeding through the cleaning "arches". Each arch and 'soft' cloth gently cleans the vehicle exterior and has been strategically placed to achieve optimum results.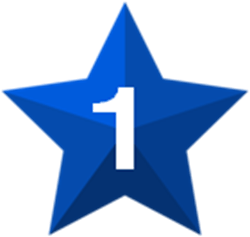 1 STAR WASH
Exterior Wash & Hand Dry
Vacuum Floor, Seats, Ashtray, Door Jams
Wipe Down Vinyl
Clean Windows
2 STAR WASH
1 STAR WASH plus
Sealer Wax
Undercarriage Wash

–
3 STAR WASH
2 STAR WASH plus
TripleShine

–

–
4 STAR WASH
3 STAR WASH plus
Tire Dressing
Air Freshener

–
5 STAR WASH
4 STAR WASH plus
DuraShield

–

–